EUROSENSORS School 2018 - Sensors for Autonomous Driving
Sunday, September 9th, 2018
University of Graz, ReSoWi (ground floor), Universitätsplatz 15, 8010 Graz >> map (coming soon)
The EUROSENSORS School addresses the fundamentals of sensor technology, sensor signal processing, sensor data fusion, and in-vehicle intelligence in the emerging field of connected automated driving. Current technological challenges, existing limitations, recent developments and breakthroughs along with potential applications will be discussed.
The lectures are given at the graduate level and typically span from the scientific basic principles to the implementation and integration in actual components, systems, and vehicles. They are intended for PhD students and young researchers in the field, researchers who have recently entered the interdisciplinary field of automotive sensors and actuators, and for colleagues who want to brush up their fundamental knowledge in the field of vehicle autonomy.
Registration fee
Early Bird Fee € 100,- until 30 June 2018 – after 30 June € 110,- (including school materials, coffee breaks and lunch snack).
Please note
The school registration does not allow conference participation and vice versa. Participation to the EUROSENSORS 2018 Conference is not required for participation to the EUROSENSORS School.
EUROSENSORS School Chair
Prof. Dr. Daniel Watzenig
Graz University of Technology
Virtual Vehicle Research Center

EUROSENSORS School 2018 - Tentative Program
Program Download here >>>
10.00
Welcome EUROSENSORS 2018 School Chair
Prof. Dr. Daniel Watzenig, Graz University of Technology, Virtual Vehicle Research Center, Graz (Austria)
10.10
Aspects of Automotive Radar
Dipl. Ing, Dr. Helmut Schreiber, Graz University of Technology, Radar & Microwave Propagation Institute of Microwave and Photonic Engineering, Graz (Austria)
11.00 – 11.30 Coffee Break
11.30
Optical Time-of-Flight Sensors for Autonomous Driving
Dr. Norbert Druml, Dr. Marcus Hennecke, Infineon Technologies AG, Concept Engineering, Graz (Austria)
12.20
Multi-Functional ADAS Camera Model & Real Sensor as an Enabler for Autonomous Driving
B.Sc. M.Sc. PhD.C, Kmeid Saad, Kempten University of Applied Sciences, Faculty of Electrical Engineering, Kempten, Continental Automotive Lindau (Germany)
13.10 – 14.40 Lunch Break
14.40
Sensor Fusion for Autonomous Drive Perception: Smart Camera and RADAR Fusion Application
Umut Karapinar, MSc., Autonomous Drive and Vehicle Controls, AVL Turkey, Istanbul (Turkey)
15.30
Learning Stereo
Dipl. Ing. Patrick Knöbelreiter, Graz University of Technology, Institute for Computer Graphics and Vision, Graz (Austria)
16.20 End of EUROSENSORS School

Speakers of EUROSENSORS School 2018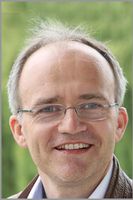 Helmut Schreiber, Graz University of Technology, Radar & Microwave Propagation Institute of Microwave and Photonic Engineering, Graz (Austria)
Aspects of Automotive Radar
More details can be found in the CV >>>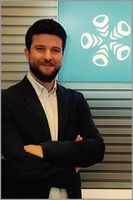 Umut Karapinar, Autonomous Drive and Vehicle Controls, AVL Turkey, Istanbul (Turkey)
Sensor Fusion for Autonomous Drive Perception: Smart Camera and RADAR Fusion Application
More details can be found in the CV >>>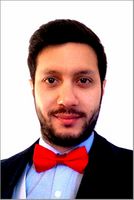 Kmeid Saad, Kempten University of Applied Sciences, Faculty of Electrical Engineering, Kempten, Continental Automotive Lindau (Germany)
Multi-Functional ADAS Camera Model & Real Sensor as an Enabler for Autonomous Driving
More details can be found in the CV >>>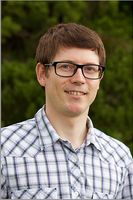 Patrick Knöbelreiter, Graz University of Technology, Institute for Computer Graphics and Vision, Graz (Austria)
Learning Stereo
More details can be found in the CV >>>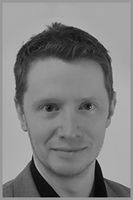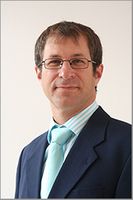 Norbert Druml, Marcus Hennecke,
Infineon Technologies AG, Concept Engineering, Graz (Austria)
Optical Time-of-Flight Sensors for Autonomous Driving
More details can be found in the CV >>>
Important Dates
Deadline Abstract Submission
16 April 2018
Abstract Acceptance Notification
1 June 2018
Deadline Extended Abstract Submission (4 pages MDPI) and Covering Author Registration
30 June 2018
Late News Poster
11 June 2018
Notification of Acceptance
18 June 2018